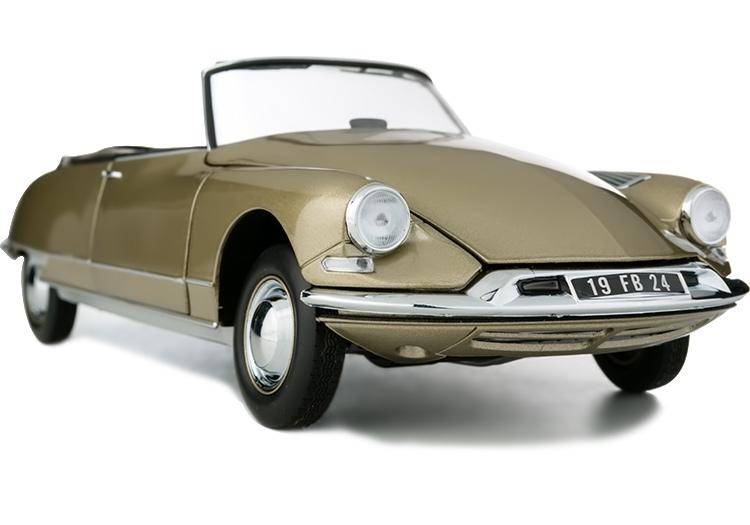 Citroen DS19 Cabriolet 1961
Norev
3551091815631
The Norev model of the cult classic Citroen DS19 captures the essence of this ground breaking yet quirky car.
This accurate 1:18th scale model car is 26cm long.
The body of the car is made from diecast metal and is painted in Sahara Grey.
This Citroen DS19 model has a bonnet that can be lifted to reveal a detailed engine.
The doors open and the steering wheels turn the front wheels on the model.
This model car also features realistic Citroen suspension.
This model of the Citroen DS19 would be great appreciated by any fan of classic Citroen cars or lovers of vintage cars.