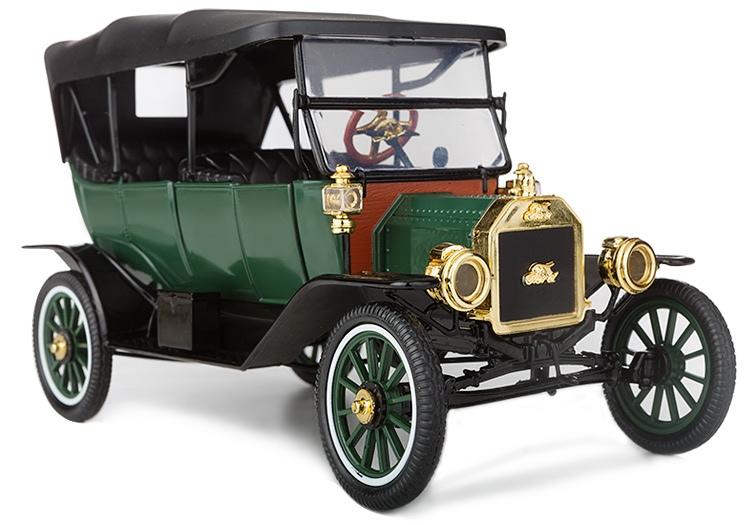 Ford Model T 1915 Touring Soft Top
Motor City Classics
687312881321
This model of the Ford Model T Soft Top Touring 1915 by Motor City Classics captures the nostalgia of the early days of motoring. 
The Ford Model T brought motoring to the masses and now you can own have your very own model of the world's most influential car ever built.
This Ford Model T Soft Top Touring model feature:
1:18th scale diecast model car is 18cm long.
The bodyshell is made from metal and finished in shiny Brunswick green paint.
This model has mock moulded button back seats.
3 opening doors.
The Model T bonnet can be raised to reveal the inline four cylinder engine.
Please don't forget you can add a personalised number plate to the Ford Model T model car.
By also purchasing a display case you can avoid your precious model from becoming dusty.