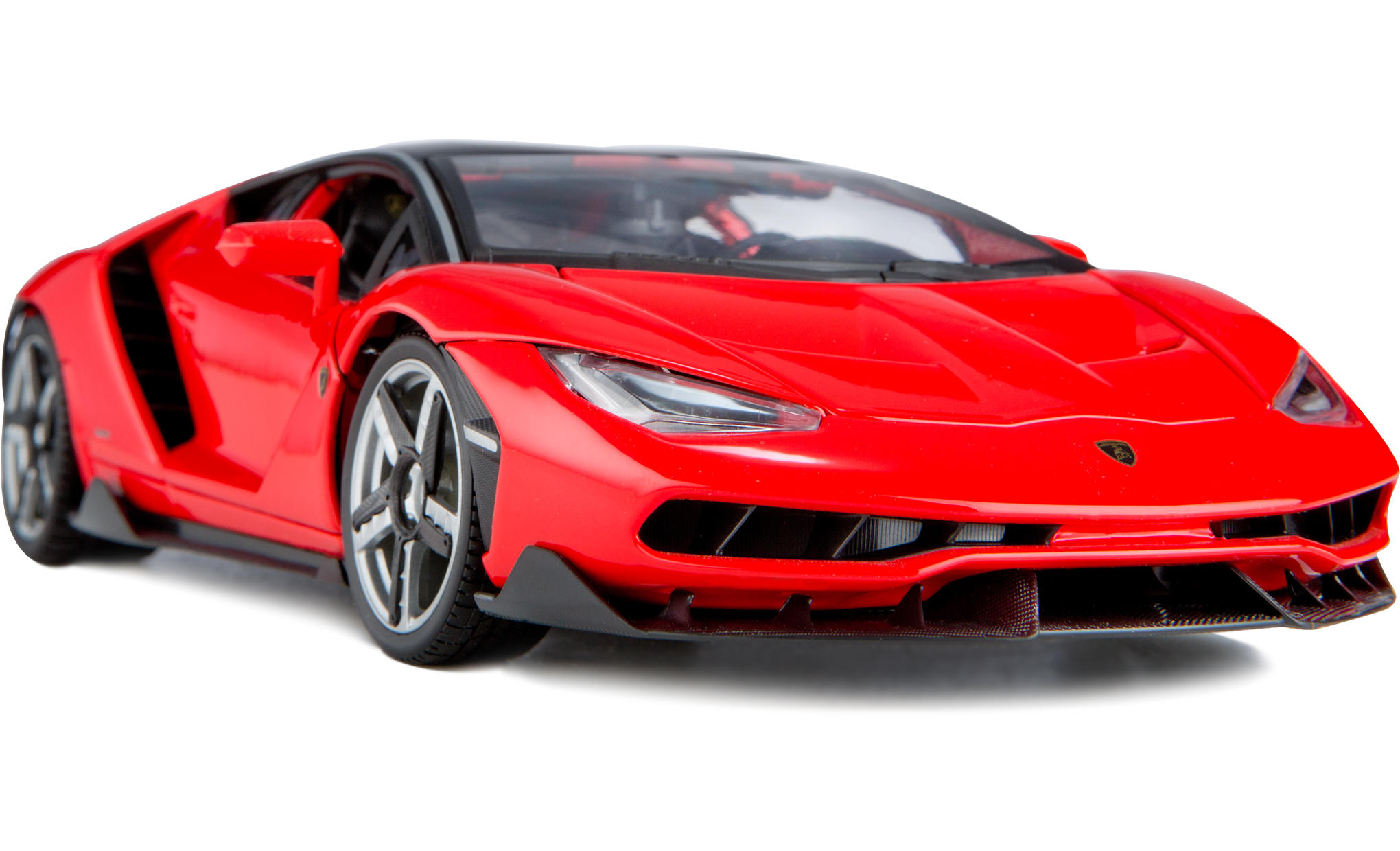 Lamborghini Centenario
Maisto
090159078807
Maisto has produced a fantastic model of the Lamborghini Centenario.
The Centenario was built by Lamborghini to celebrate the 100th birthday of the company's founder and this detailed model certainly reflects what an amazing car this is.
This 1:18 scale model measures 27cm long and the body of the car is made from diecast metal with the fine detail like the wheels accurately molded in plastic.
The model has scissor doors just like the real car and when opened by hinging them upwards you can easily see the detailed dashboard and interior.
You can also lift the clear rear hatch to reveal a miniature replica of Lamborghini's V12 engine that pushes the real car from 0-60 mph in 2.8 seconds. The front boot can also be opened.
Maisto has finished this model with smooth orange paintwork on the body and a matt black roof.
This model has the following feature:
1:18 Scale model measuring 27cm long
Diecast metal bodyshell
This model has opening doors with a detailed interior and dashboard.
The clear boot that can be raised so you can see even more engine detail
For wheel sprung suspension