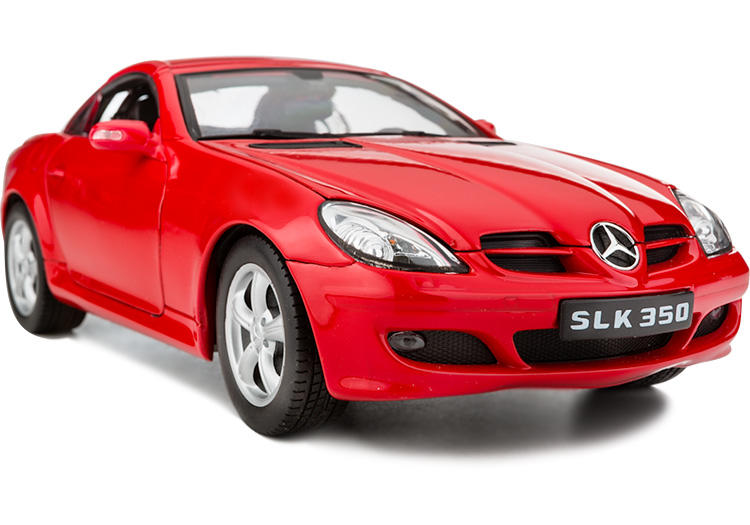 Mercedes Benz 350 SLK
Welly
4891761125509
Produced by Welly this model of the Mercedes Benz SLK350 is going to be popular with fans of Mercedes car.
Just like the real car this 1:18th scale miniature Mercedes model is a good looking machine.
On this model car you will discover the following features:
Open the bonnet and you will find a nicely detailed miniture of Mercedes V6 3.5 ltr engine.
Gently pulling open the doors reveals the accurately crafted interior with a steering wheel the turns the front wheels.

Also the boot of this SLK model can be raised.
This 1:18 scale model is approximately 22cm long and bodyshell of the model is made from diecast metal.

The model car come mount on a plastic plinth so is ideal to display on a shelf or desktop.
You can buy an additional display case and by doing this you limit the amount of  dusting need to keep your Mercedes SLK 350 model in good shape.