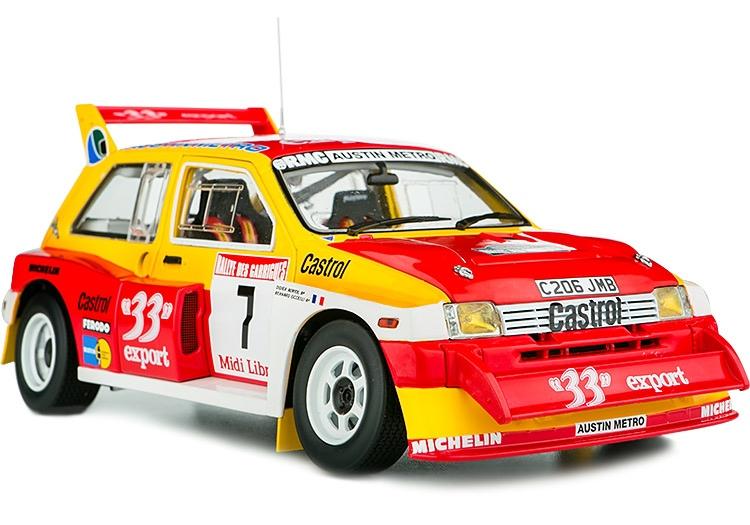 MG Metro 6R4 D.Auriol
Sunstar
657440055321
This Sunstar MG Metro 6R4 is from the 1986  Rallye des Garrigues-Languedoc-Roussillon is approximately 21cm long.
This Metro 6R4  Group C rally car was driven by D. Auriol and B.Occelli and is in the Sunstar Classic Rally Collectables series in 1/18th scale. The 6R4 cars body is made from diecast metal, the interiors and fine detailed parts molded plastic.
The Model cars doors and bonnet are fully opening revealing excellent detail and the MG Metro front wheels are steer able.
All of the Sunstar Rally model cars are limited editions so don't hang around if you want one.
This MG Rally car comes on a plastic base but closed 1/18th display cases are available on our website should you wish to keep the dust off of your prize MG Metro 6R4 model. Only 1998 of these models have been made so don't hang around if you want one.